Thanks !
La Plaza gratefully acknowledges the support of the following contributors.
---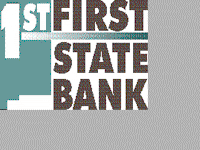 First State Bank helps sponsor our Training Learning Center and public access site on Cruz Alta Rd.
---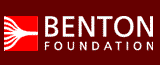 La Plaza is one of ten organizations nationwide selected by the the Benton Foundation as a regional Internet training site for OPEN STUDIO: THE ARTS ONLINE. The Benton Foundation awarded La Plaza $25,000 to provide Internet training to local artists. Open Studio is a national initiative working to train the nonprofit art community with the necessary skills to effectively use the World Wide Web for online communication, publication, and creative expression. A nationwide network providing training, resources, and leadership to help artists and arts organizations use the Internet. A partnership with the National Endowment for the Arts.
---

Integrity Systems has donated networking equipment to help La Plaza better serve our users.
---

The Los Alamos National Laboratory Foundation recently donated $22,597 to help La Plaza purchase Y2K compliant hardware and software.
---
La Plaza is grateful to Los Alamos National Laboratories for their continuous technical and equipment donation support.
---
La Plaza would also like to thank the Tango in Taos III charity event organizers and our sponsors who participated in last years Tango event for their contributions that helped purchase the computers for the 1999 Computer Essay Contest.
---