Pumpkin Recipes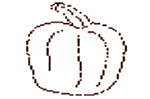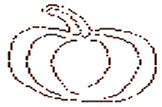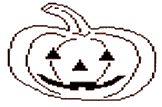 Pumpkin Pudding Cake

2 cups all-purpose flour
1/2 cup sugar or use Sweet One (sugar substitute)
1/2 teaspoon baking soda
1 teaspoon baking powder
1/2 teaspoon ground cinnamon
1/4 teaspoon ground cloves
1 cup cooked or canned pumpkin
1/3 cup vegetable oil
1 egg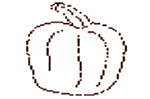 Combine all ingredients in a mixing bowl.
Beat for 3 minutes.
Lightly spray a 3-quart baking pan or ring mold, like a Bundt pan, with PAM and pour the batter into the pan.
Bake in a 350-degree oven for 40 to 45 minutes.

Cool for 5 minutes in the pan.

Cut into 24 1-inch slices.


Calories per slice: 116
Carbohydrate: 17 grams
Fat: 5 grams

Pumpkin Pie

1 16 ounce can pumpkin
2 eggs
2 tablespoons honey
1 tablespoons orange juice
1 cup of evaporated skim milk
1 1/2 teaspoons cinnamon
1/2 teaspoon nutmeg
dash of ground cloves
9 inch pie crust

Beat pumpkin, eggs, honey, orange juice, milk, cinnamon, nutmeg, and cloves together.
Pour into pie crust.
Bake in 375 degree oven for 50 to 60 minutes, or until a knife comes out clean.
Cool.

Cut into 12 pieces.


Calories per slice: 111

Carbohydrates: 14 grams

Fat: 5 grams