These photographs will give you a view of Peñasco and some of the surrounding areas. These photos are about the culture and the beautiful scenery around Peñasco.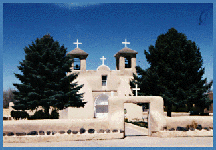 Many of the tourists who visit the Peñasco area also stop to view the St. Francis de Assis church in Ranchos de Taos.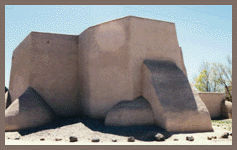 Many artists who paint the Taos church are intrigued by the structures of the back walls of the St. Francis de Assis church.

This crucifix is located in front of the local Peñasco parish, San Antonio de Padua.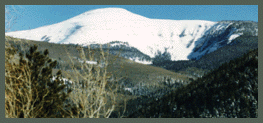 The Jicarita is the highest mountain in the Peñasco area.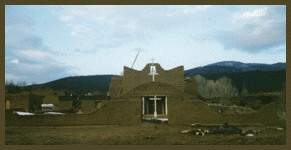 The Picurís Pueblo in the Peñasco Valley has one of the oldest churches in our area, the San Lorenzo Mission.
Another quiet day by the river.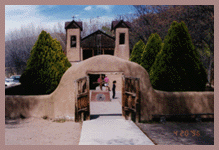 The Santuario at Chimayó is the most visited church in Northern New Mexico. Many people believe this church has healing powers.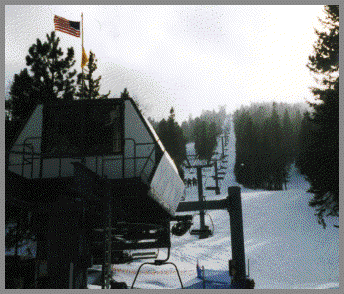 Sipapu is our local skiing area.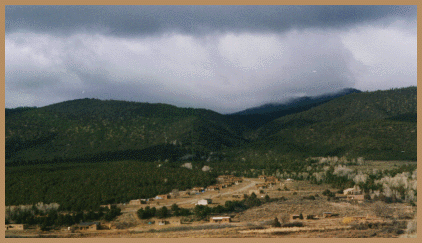 A wide shot of Picurís Pueblo.
One of the wonderful scenic evenings in Peñasco.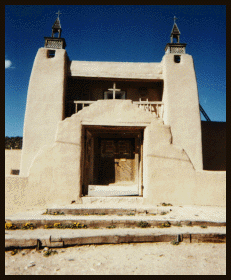 The Trampas church is the oldest church in Northern New Mexico.

A fun mountain to climb is the Truchas Peak.



Peñasco Business Professionals of America Home