Northern New Mexico Virtual Archive

---


Our world is at a turning point. On the one hand, we are witnessing the emergence of a unified global economy that is rapidly ushering people everywhere into the fast-paced, prosperous future of television, computers and instant communication. On the other hand, human consumption of resources and population growth threaten to pull the earth into anarchy, starvation and environmental collapse. Rapid advancement or self destruction: Which will prevail?

This question has heen in the back of my mind for the past 20 years as I worked as a photojournalist in 52 countries. But media emphasis on extremes provides just one small part of the world picture. I wanted to give some insight into the rest of the world: to bring Westerners down from their high-rise tropical vacation towers into the living rooms of the hotel wait staff; to take a manufacturer into the home of the people who buy his product or work in his factories abroad; to let military planners see what the victims of the smart bombs look like; and to give my children the opportunity to meet their future global neighbors.

The next question was how to accomplish this. I came up with the idea of comparing 30 statistically average families from around the world by taking a photo of each family surrounded by all their possessions outside their house. By living with the families for a week, we hoped to capture their daily lives, hopes, and fears with video, still images, interviews, and journals. Once transferred to CD-ROM, the visit remains intimate and our observational powers are enhanced by being able to browse through their family albums, see them at work and play, hear them speak, and use charts, graphs, and statistics to analyze and compare what we observe.

Don't worry about the heat and dust, ice and snow, logistics and expense, bureaucracy and frustration, language barriers and culture shock. Sixteen award-winning international photojournalists do the tedious part, leaving you to explore and experience intimate glimpses of life from every corner of our incredible planet in the comfort of your own home. By collaborating with the 30 families, we present you with a unique tool for grasping cross-cultural realities. We learned an incredible amount from our journeys. I hope we succeed in sharing this knowledge with you in your corner of our Material World.

Sincerely,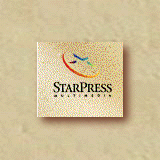 If you are interested in more information about Material World, contact:
StarPress Multimedia
303 Sacramento St., 2nd Floor
San Francisco, CA 94111
Tel. (415) 274-8383




---
Return to "Family Interview Questions"

Archive Home

Whole Archive Listing

Other Links