Click on Add Internet configuration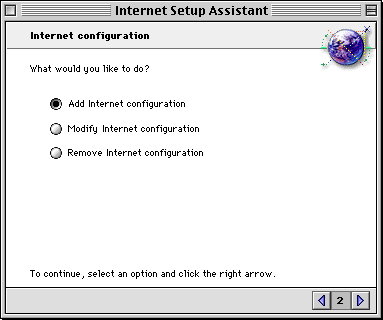 Type in "La Plaza" and select modem button.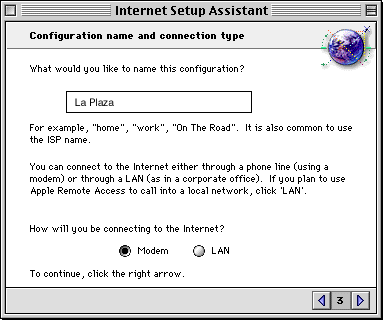 Select your modem, port and phone line type.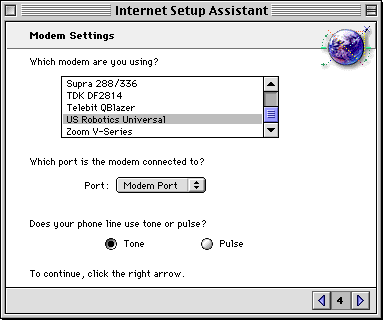 Type in 737-5519, username, password.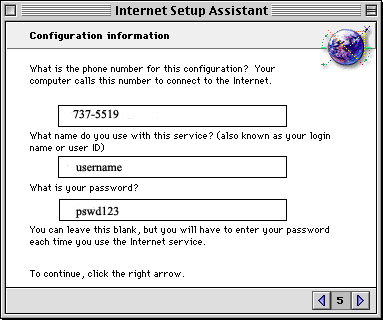 Click on "NO"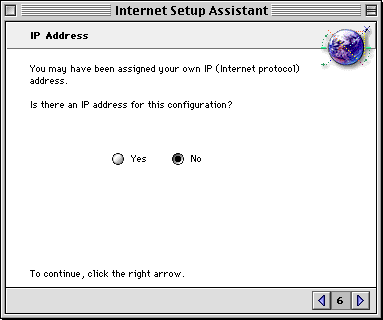 Type in "204.151.72.1 (DNS address) and
"laplaza.org" (Domain name)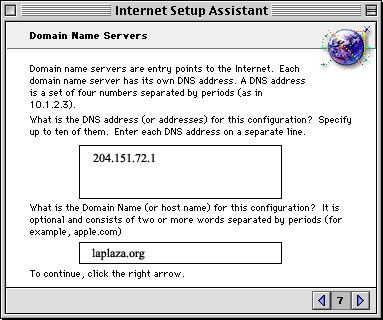 Type in your email address and password.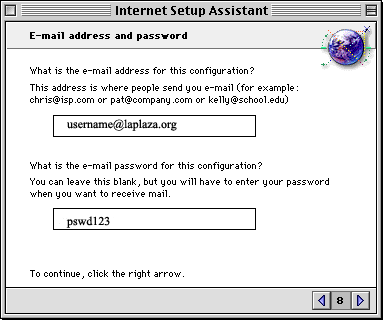 If you want to join any news groups, type in "news.laplaza.org"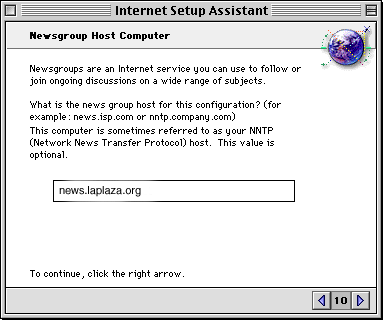 To make sure your connection works check "Connect when finished"
and then click on the "Go Ahead" button.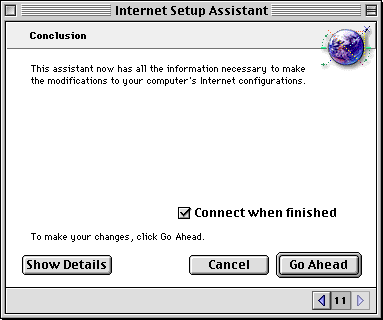 The dial up box will show up and once connected will disappear.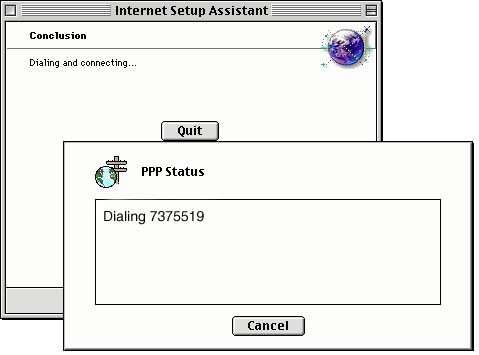 Happy Surfing!

---