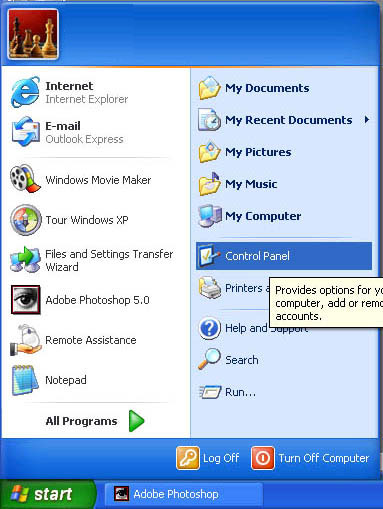 go to start>control panel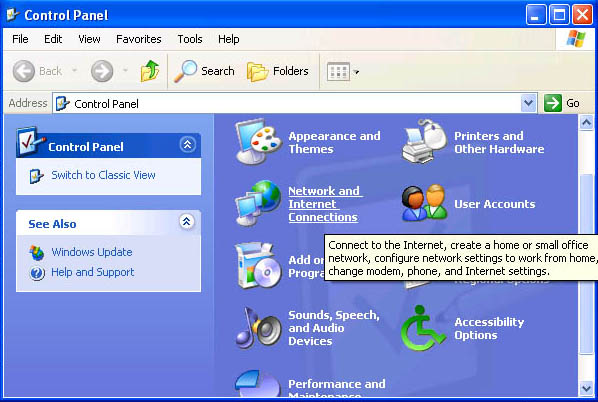 click on network and internet connections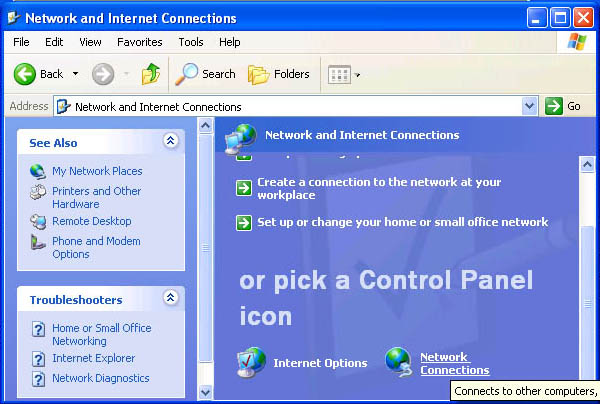 scroll down to the bottom and click on "Network Connections".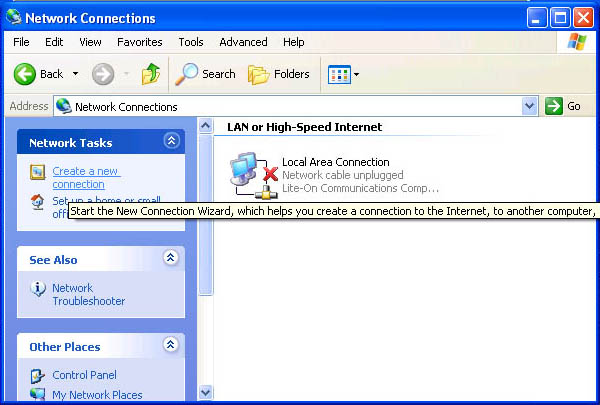 click on "Create a new connection"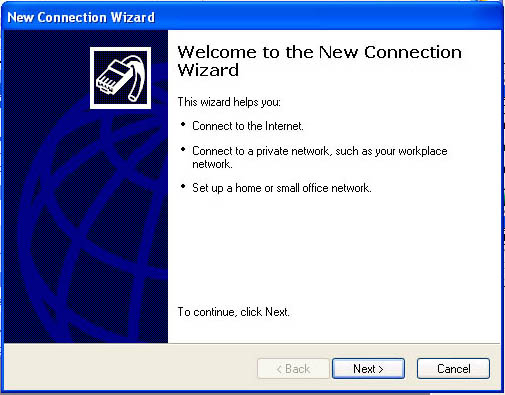 hit next


Click "Connect to the Internet"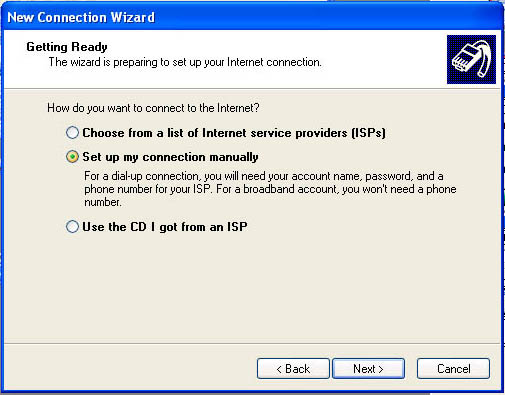 Click "Set up my connection manually"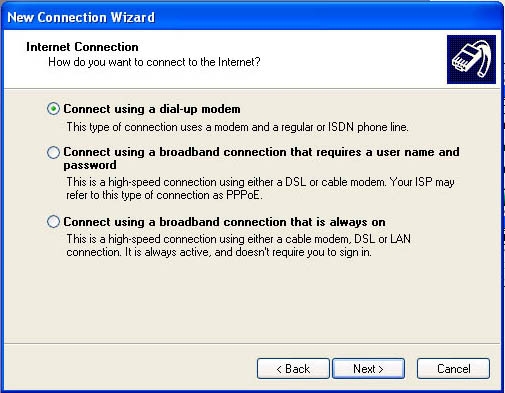 Click "Connect using a dial-up modem"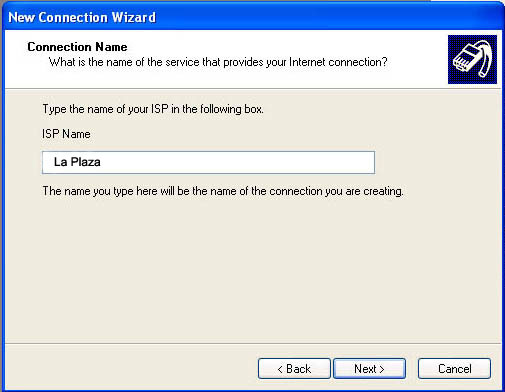 Type in "La Plaza" in the box.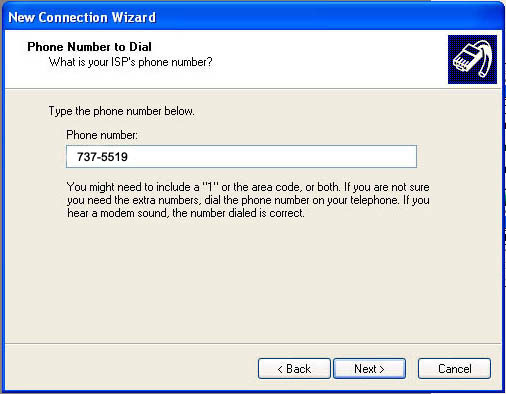 Type in La Plaza's phone number - 737-5519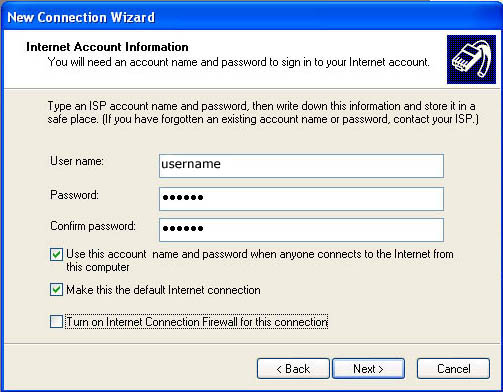 Type in your La Plaza username and password in the appropriate boxes. Make sure the firewall is off.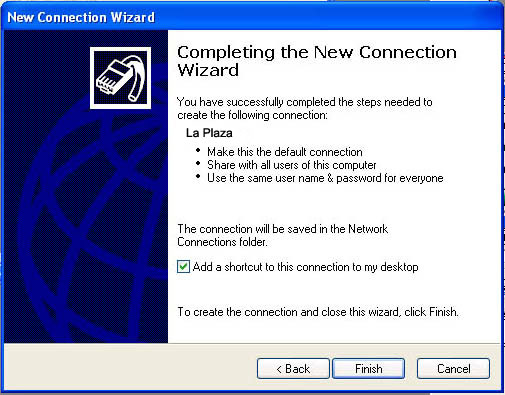 Check the "add a shortcut" and hit finish