Offering you the services of a produce marketing center and the affordable use of a licensed, commercial kitchen.
Would you like to start your own specialty foods business?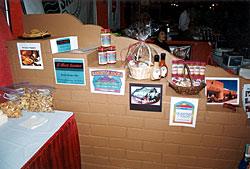 chips,tortillas, breads, soups, pastas, sandwiches, spices, salad dressings, salsas, chiles, fruit products, jellies, butters, cookies, cakes, pies...
Excited about starting your own business.
Wanting to develop a wonderful family recipe everyone raves about.
Interested in reaching new markets to sell the food you produce.
Interested in using expert advice to develop or expand your food business.
You can be a part of an exciting opportunity for your business: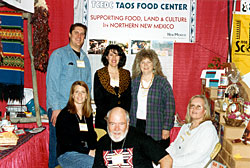 Help support local growers by marketing business at the FOOD CENTER.
Connect with purchasing, marketing and shipping networks for your food products.
Benefit from the convenience of buying locally grown food for use in your food product.
Be a part of the various business activities and opportunities of the Taos FOOD CENTER.
We offer your food Business: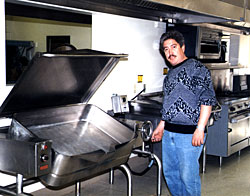 Deep fryers
Dry goods storage
Commercial mixers Commercial sized ranges, smokers & ovens.
Walk-in refrigerators & freezer storage.
The Taos FOOD CENTER is a licensed, commercial kitchen equipped for catering and commercial food preparation. We have modern equipment designed for efficiency. Flexible hours are available to meet your schedule.


Experts will help you with: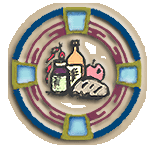 Product development
Labeling & Packaging
Shelf-life information
Health Department licensing compliance.
We also offer on-site business assistance in any area of development of your specialty food product business including:
Start up business assistance
Marketing assistance
Business management
Financial assistance
Joint purchasing and marketing networks.
The Taos FOOD CENTER can help your specialty food product business succeed!

The Taos food center is looking for growers of fresh produce and fruits for purchase by local restaurants, consumers and specialty food products businesses.

Becoming a part of the Produce Distribution Center will lower your costs and reduce the time you spend marketing your products.

After your produce is delivered to the Taos FOOD CENTER it is appropriately packaged and stored in our temperature controlled facility for the ordering convenience of the buyers.

We can store and sell your produce at one central location and help you reach a wide variety of buyers.


The Taos FOOD CENTER's Produce Distribution Center offers you:
An opportunity to sell your food to local buyers.
Plenty of dry goods and cold storage.
On site business assistance in product management and financing.
A central location from which to market your produce and fruit directly to the specialty foods businesses using the kitchen.
Complete affordable use of a licensed commercial kitchen equipped for catering and commercial food preparation.


For More Information contact:
Ben Trujillo, Food Center Manager
505-(505) 758-8731

Funded in part by the NM Department of Agriculture and the NM Department of Economic Development.