Our Vision...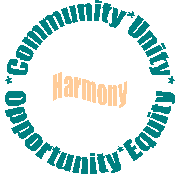 The Taos County Economic Development Corporation (TCEDC) has been working for twelve years developing alternatives to structural poverty, dead end jobs and the chronic unemployment affecting the local people of Taos County and Northern New Mexico. The common thread tying our projects together is our commitment to support and honor the incredible talent and creativity of the People, who have demonstrated true sustainability in their quest to carry out their traditions and lifestyles against seemingly insurmountable odds. When TCEDC began setting goals and formulating a plan, input from the community showed that local people possessed a strong desire for independence and a "silent" determination to hold on to culture and tradition.
Our work revolves around the people who are native to the area and are faced with severe challenges of maintaining equity and ownership, overcoming structural poverty, elevating their economic status, dealing with cultural tension and gaining equitable access to education, employment, business and other opportunities.
We believe that the effects of mainstream economic development and the misunderstanding of land-based cultures and traditional life styles are devastating to rural areas worldwide.
The history of TCEDC has been one of success in a very difficult environment. We are proud of our community and remain in awe of the hard work and commitment, which we believe can lead to continued ownership of projects by the community.
The opportunity to maintain quality of life depends on the ability of the community to look to themselves for answers and to pursue economic development that is culturally and historically appropriate and sustainable.
Pati Martinson and Terrie Bad Hand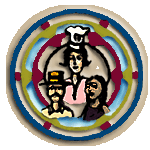 TCEDC's Principles of Community Development:
Obtain Community Involvement
Hire the People you Profess to Empower
Research and Identify Human and Financial Resources
Remove Barriers
Act as a Community Intermediary
Maximize Public/Private Partnerships
Provide Direct Services and Facilities